Two of the questions we are most often asked are, "when will you add Japanese?" and "when will you add Chinese?" We are pleased to say, "今日!" Or, "今天!"
The improvements in our neural network architecture that we made early this year have enabled us to achieve translation quality in Japanese and Chinese unlike anything we've seen before. To be sure the translations lived up to DeepL's standards, we once again ran blind tests. We asked Japanese and Chinese translators to evaluate a set of translated texts from various online translation providers, without knowing which site produced which translation. Once again, DeepL's results were picked as the best more often than any other provider's, as you can see below: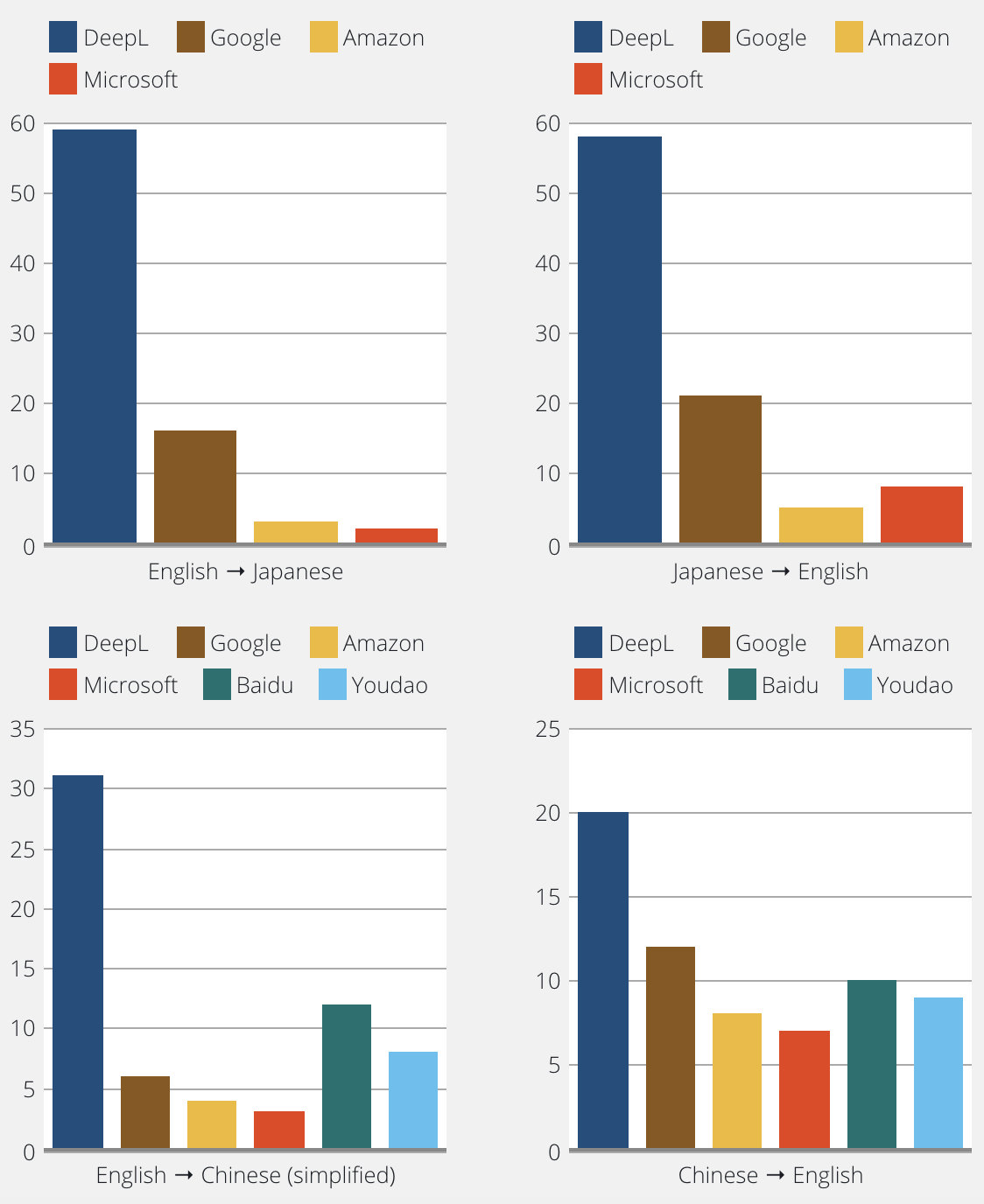 These two languages and their unique writing systems, posed interesting challenges for our research team. How do you teach a machine to translate to and from languages that are so different from one another? The answer is found in millions of translations, clever mathematics, and invaluable input from our Chinese and Japanese language experts.
The result is an important expansion of DeepL Translator's capabilities. The algorithms can now handle several thousand Chinese characters, as well as Japanese kanji, hiragana, and katakana. With this vast knowledge, DeepL Translator can now produce translations that use natural-sounding, context-appropriate language in two more of the world's most-used languages.
This is an important milestone for us; adding Japanese and Chinese expands our language coverage to over a billion potential new users. We are very proud to have been able to respond to the wishes of people around the world and fulfil our ambition to add Japanese and Chinese to DeepL Translator.